Welcome to John Bateman Promotional products. Here you will find an
exciting and comprehensive range of quality cost-effective promotional
products, all of which can be branded with your own corporate identity.
The Success of
Promotional Products
Promotional gifts are one of the most effective
and powerful advertising mediums – 76% of us
will keep a promotional item we are given.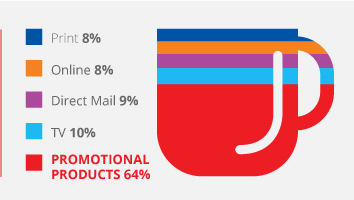 Experience & Service
our business is here to help you
grow yours and make it more
successful through promotional
products and branded merchandise.
About Us
Customer reviews
'Great Service', 'delighted',
'absolutely brilliant',
'look fab', 'really pleased'
Testimonials
No Order Too Small
Looking for small orders and
personal items - then look no
further than our "OP Print Shop".
A separate website just for you.
OP Print Shop
We have everything you need to enhance your corporate image.
Many new innovative products are included together with exciting
best sellers, providing an unprecedented selection. Whatever your
requirements, we'll find something to meet your objectives and budget.